Shinho International
PRODUCTS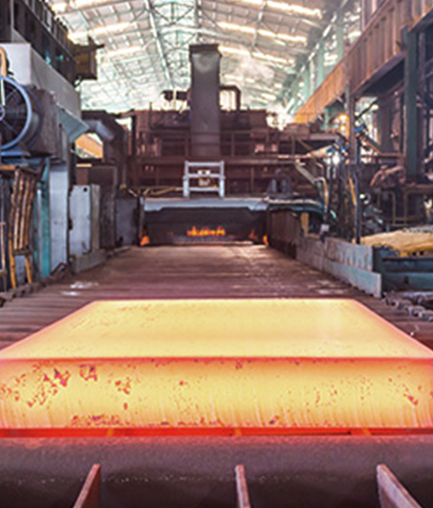 Prime CC Slab
- Spec: SS400、 SPHC、 SN400B、 SAE1006、 A36 ETC
- Size: 250T x 1000~1,600W x 5,000~10,000L
Slabs are semi-finished steel products with a rectangular cross section. Our signal has a portfolio of slabs to meet the needs of different types of industries.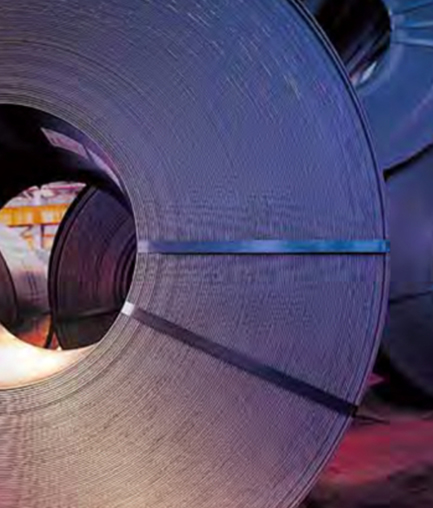 HR-Coil
- Usage: For machinery and building structures, automobile structures, general/API steel pipes, cold rolling, etc.
- Spec: SS400、 SPHC、SPA-H、 SAE1006、 A36、 SAPH310、SPHT1、 SG255
- Size: 1.2 ~ 22T X 1,000 ~ 1,850W
Hot-rolled products are composed of hot-rolled coils and hot-rolled steel sheets out of sheet. It is manufactured by rolling slabs produced in a continuous casting machine, cooling and winding.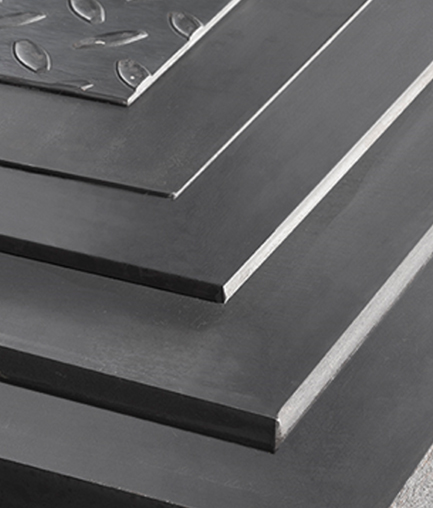 Plate
- Usage: Ship manufacturing, construction and heavy equipment structures, offshore and wind power structures, pressure vessels (storage tanks), line pipes (oil pipelines), etc.
- Spec: SPAH400,SS400,SM400, SAE1010 ~SAE1049, SB410~SB450
- Size: 8 ~ 100T x 2,000 ~ 5,000W
The thick plate product is a relatively thick hot rolled steel plate. Generally, those with a thickness of 4.5mm or more are classified as thick plates, and those with a thickness of 100mm or more are called extremely thick materials. Thick plate products are made by rolling and cooling the slabs produced by the continuous casting machine to the dimensions required by the customer, and then cutting them to the final product size.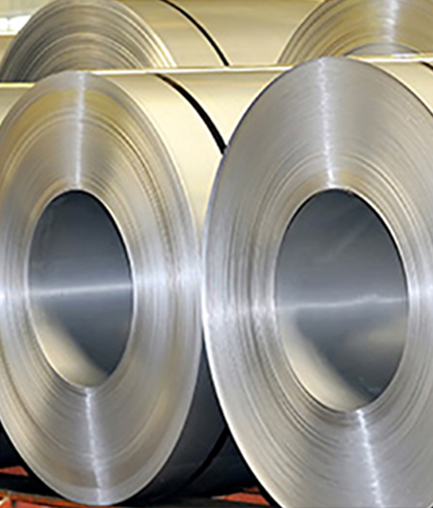 Cold Rolled Coil
- Usage: Home appliances such as automobiles, washing machines, refrigerators, and industrial equipment
- Spec: SPCC, SPCD, SAE1017, CSP30 ETC
- Size : 0.2 ~ 2.50T X 600 ~ 1,600W
Cold rolled products are manufactured by pickling, cold rolling, and heat treatment using hot rolled steel, and are relatively thin steel sheets with a thickness of 0.2 to 2.0 mm. It is a high-quality steel material with a beautiful surface and excellent processability, and is in the spotlight as an essential material in the modern society.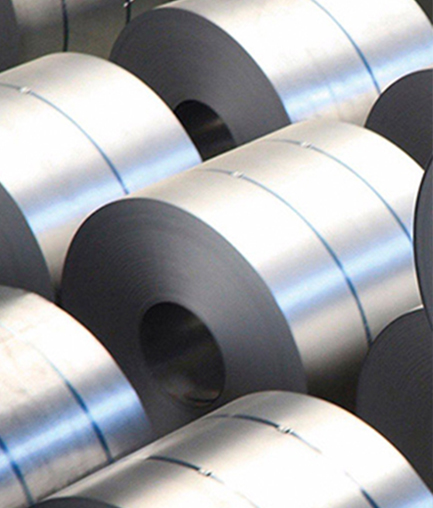 Pickling coil
- Usage: General structure, automobile, home appliance, pipe, plating, etc.
- Spec: JS-SPHC , JS-SPCC, JS-SPCE
- Size : 0.25~3.21MM X 250~1600MM
It is a coiled hot-rolled steel strip produced by a hot strip mill and a hot-rolled steel strip out of print.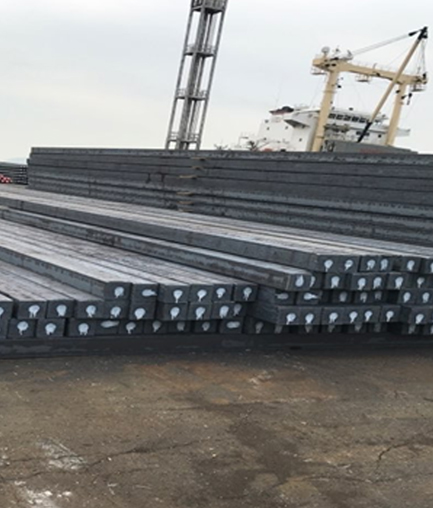 Billet
- Usage: Rolled steel for general structure, bar for reinforced concrete, rolled steel for welding structure, etc.
- Spec: SS275(SS400), SS410, SD300, SD400, SD500, SD400W, SD500W, SM275A/B, SM355A/B
- Size : 120x120, 130x130, 150x150, 160x160. 180x180
Billets are metal with a square cross section. Billets are produced directly through continuous casting or extrusion, or indirectly through hot rolling of ingots or blooms, and the final product includes bars and wires.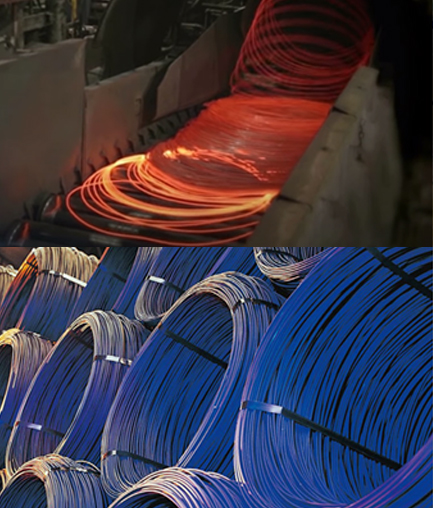 Wire rod
- Usage: Mild steel wire, hard steel wire, bearing steel, high-strength steel, etc.
- Spec: SAE 1006 ~ 1022, SAE 1026 ~ 1095, SAE 52100
- Size : Φ 5.5 ~ 42mm
The wire product is wound in a coil shape, and the diameter of the round cross section is 5.5~42mm. The billet produced by the continuous casting machine and the steel billet rolled with the bloom are manufactured by rolling wire to the values ​​required by the customer, followed by cooling, winding and inspection processes.
ActualShipment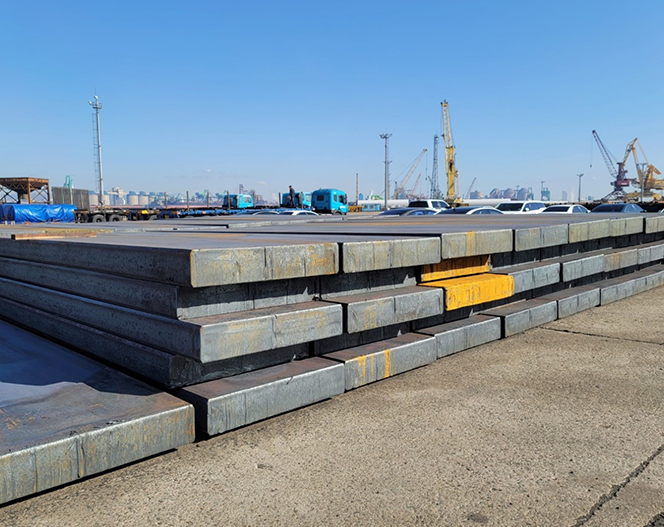 (A) Yard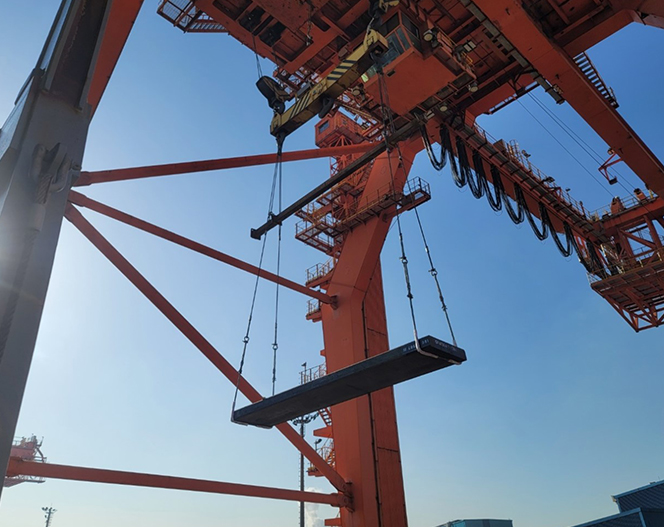 (B) Crane loading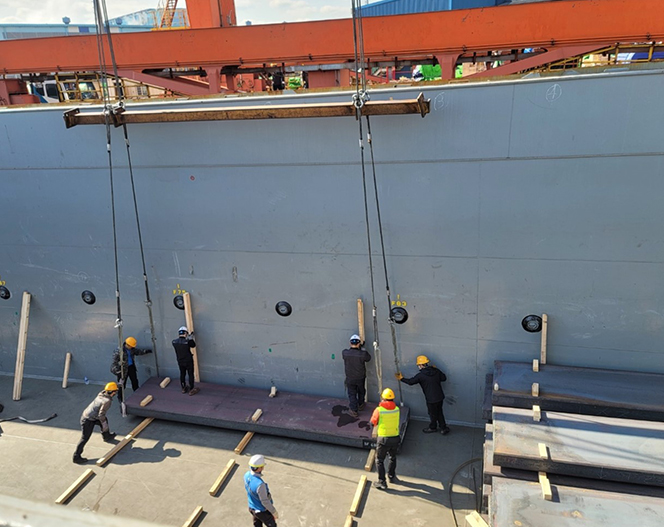 (C) Onboard work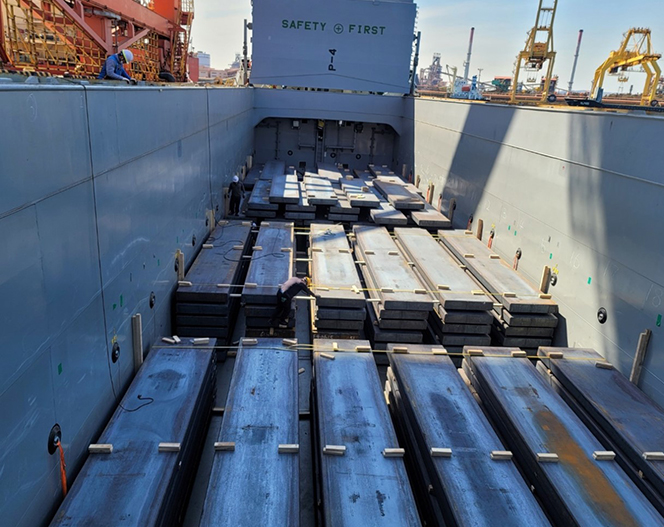 (D) Complete onboard work
ShinhoInternational
' Better Goods , Better Service
Shinho International will grow with customers'
Better Goods , Better Service Shinho International will grow with customers

The view of a Head office

' Better Goods , Better Service Shinho International will grow with customers'' Better Goods , Better Service Shinho International will grow with customers'' Better Goods , Better Service Shinho International will grow with customers'' Better Goods , Better Service Shinho International will grow with customers'

Company Name :

Shinho International Co., Ltd.

Head Office:

29Fl, Glass Tower Bldg 534 Teheran-ro Gangnam-gu Seoul, Korea

Line of Business :

Steel Trading

Major Products:

Prime Slab , Hot Rolled Coil , Plate, Billet, Wire Rod, Cold Rolled Coil, PO Coil ETC

history

2008

- October : Established Shinho Steel Co., Ltd.

2009

- May : Established Gwangyang billet cutting plant

2011

- March : Established Shingang Co., Ltd.
- April : Started supplying POSCO slabs to domestic forging companies
- November : Changed company name to Shinho International Co., Ltd.
- December : Registered as a POSCO-designated export trading company

2012

- April : Export of all POSCO products

2013

- October : "Trade Day" Awarded 70 Million Dollar Export Tower
Indonesia

PT. Gunung Raja Paksi

Indonesia

Gunawan Dianjaya Steel

China

Hangzhou Hanggang Foreign Economic Relations and Trade co.,Ltd

Thailand

Sahaviriya Steel Industries PLC , Asia Metal PLC.

Vietnam

Ton Dong A Corporation